The Luxury Car Hire Club
Leading The Field in Luxury, Sports & Performance Car Hire in Marbella & Malaga Airport
"Direct Hire" We own our vehicles- we are not a broker.
Choose The Car of Your Dreams
Luxury Car Hire in Marbella & Malaga Airport
How would you like to drive a Lamborghini, Ferrari, Aston Martin or Bentley? Prestige Car Hire may be a lot cheaper than you think. At The Luxury Car Hire Club in Marbella we specialize in world class executive, sports and exotic cars in the Marbella area as well as rentals from Malaga Pablo Picasso Airport. Whether you are looking to hire a Ferrari, Bentley, Porsche, Aston Martin, BMW, Range Rover, or even a Rolls Royce with a Chauffeur you have come to the right place. We treat all our clients with the red carpet service and are happy to deliver your car to any chosen location. If you are looking for luxury car hire at Malaga Airport we have a special collection & drop-off service. You can feel confident renting first class, immaculate cars as our range of rental cars is chosen from our very own fleet. We are not agents and this ensures that you benefit from the most complete and extensive way to enjoy driving. You may wish to hire the car for a day or two; a long weekend, or a couple of weeks rental or even long-term; the choice is yours. Contact us at our Marbella rental offices on : + 34 635 242 146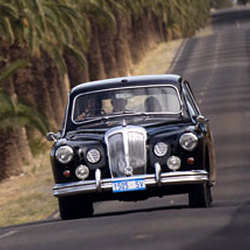 I am back in rainy england now however I just wanted to say thank you for all your help on Friday on getting the car, really appreciate it and would definitely recommend you guys and use you again, your service was excellent!
Wanted to drop a quick note to thank you for the arrangements this weekend. From the car, to the golf, to the nocturnal entertainment this was an awesome weekend!