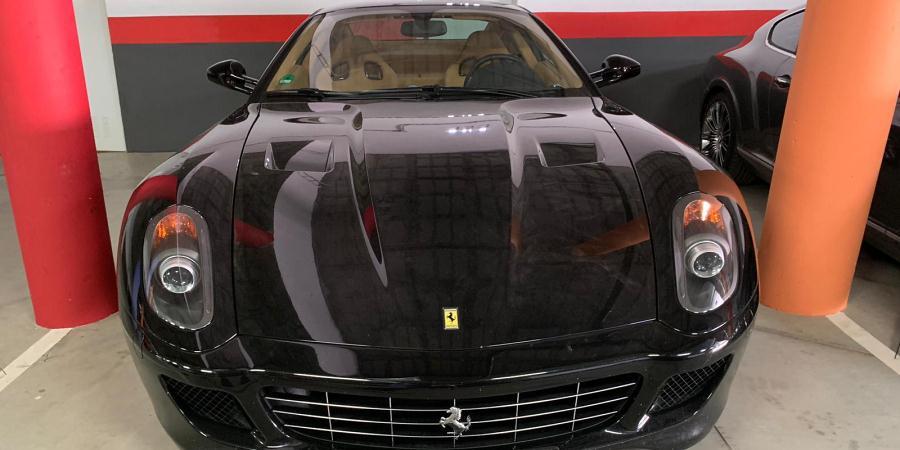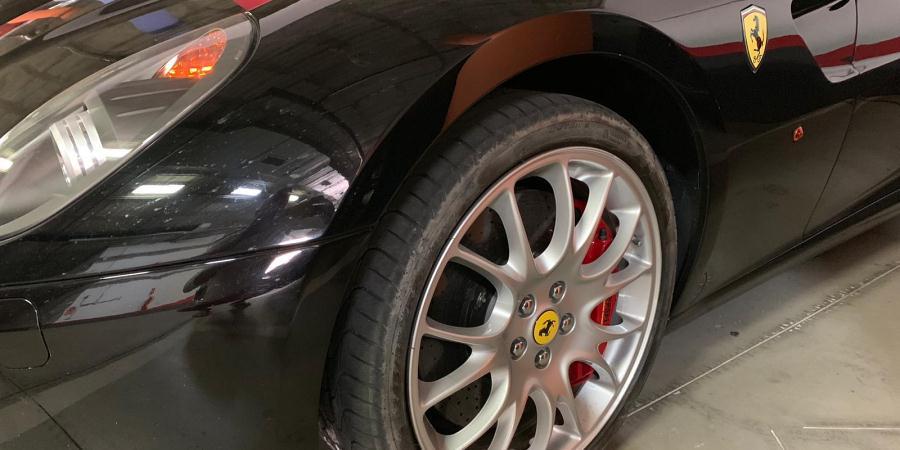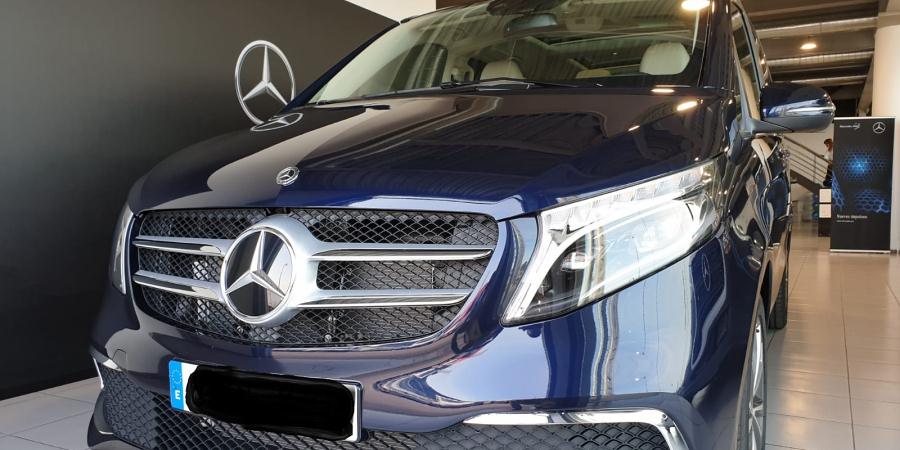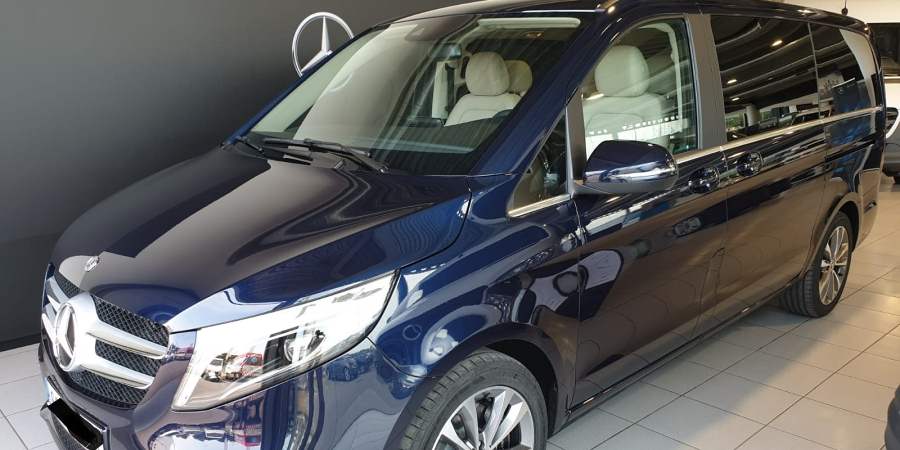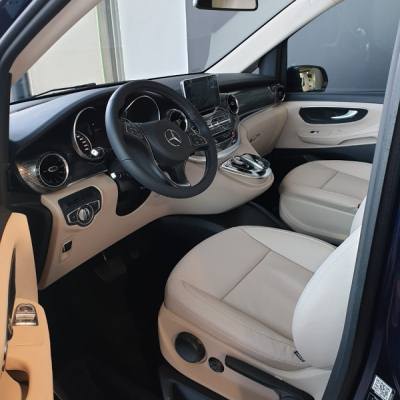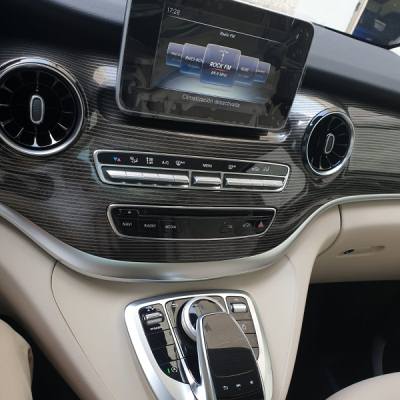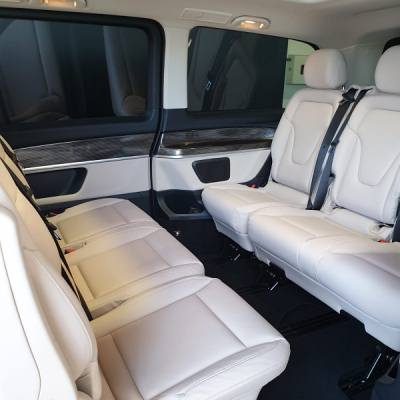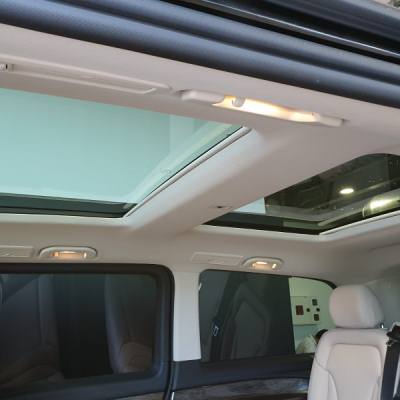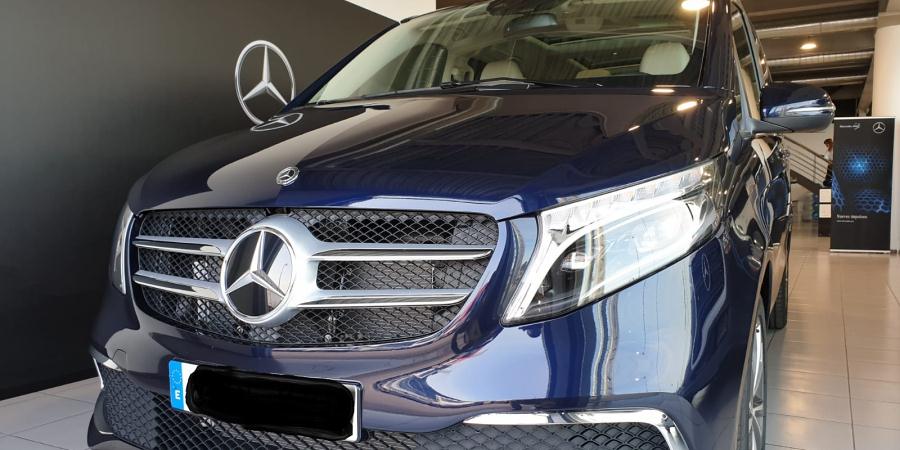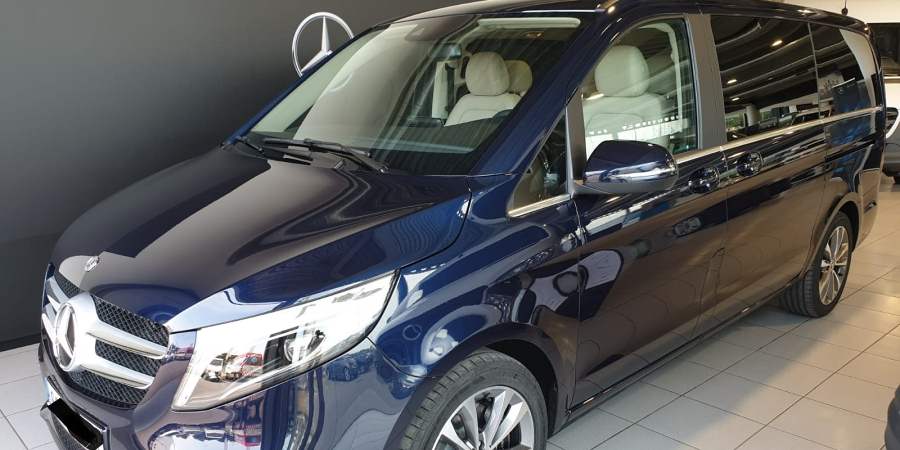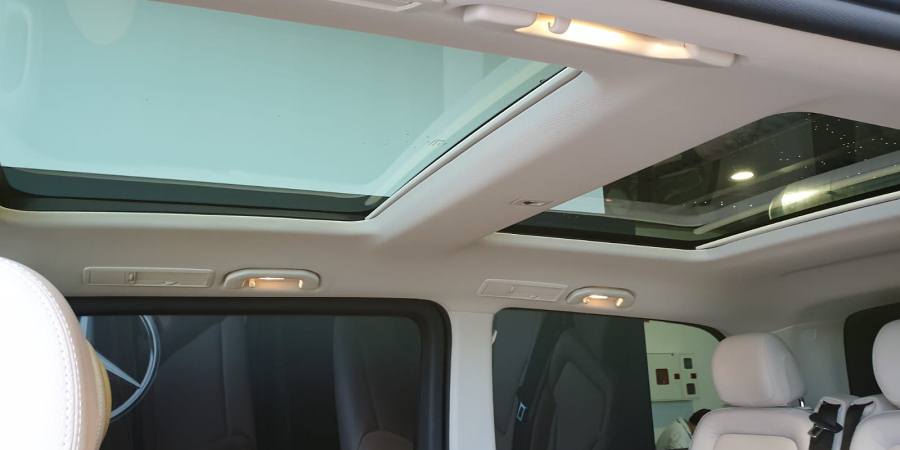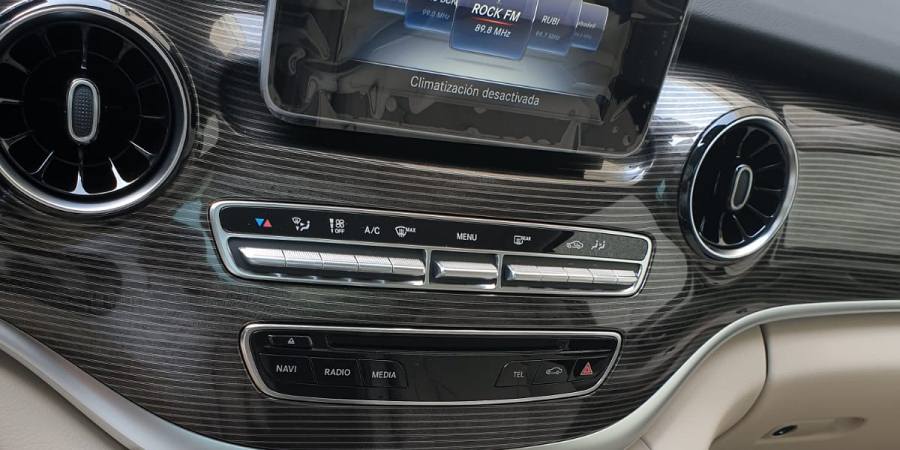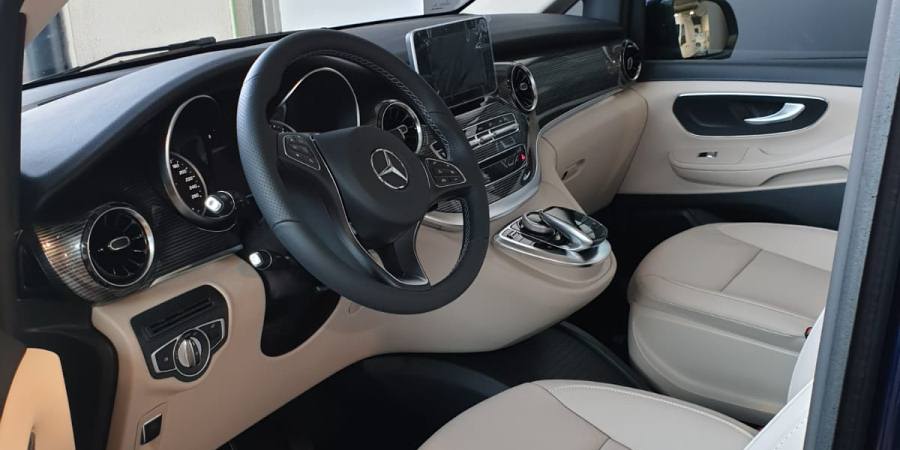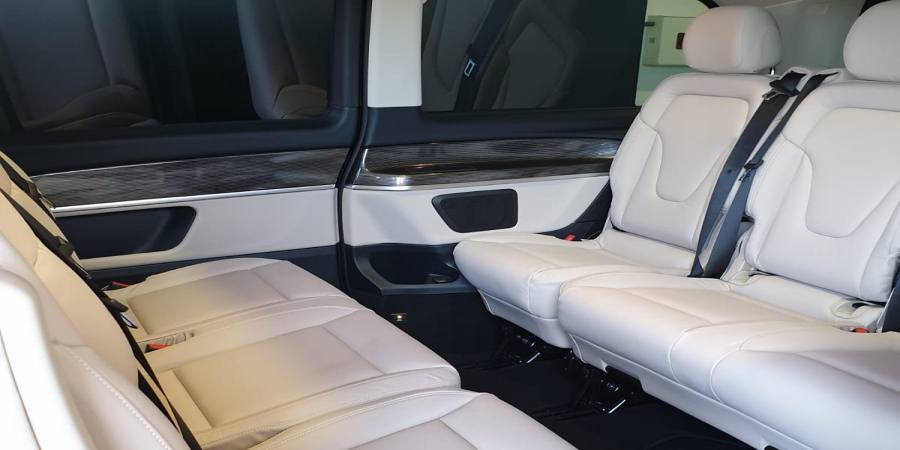 We have the latest V class for rent in Marbella 7 or 8 seats the Avant-Garde model as shown or to our basic Luxury version.
Double doors electric with leather or single door Fabric interiors , we have many to choose from.
The V-Class gets the latest family face, Super Luxury interiors with LED running lights incorporated within the LED headlights and a bold two-louvred grille integrating a large badge.
The flanks are still rather slab-sided (there are electrically operated sliding doors on both sides) and the rear is dominated by a large window that can be opened separately from the electrically powered bootlid. – Perfect family car to hire from Luxury Car Hire Club.