Our Black Fiat Abarth 595 Competizione Cabrio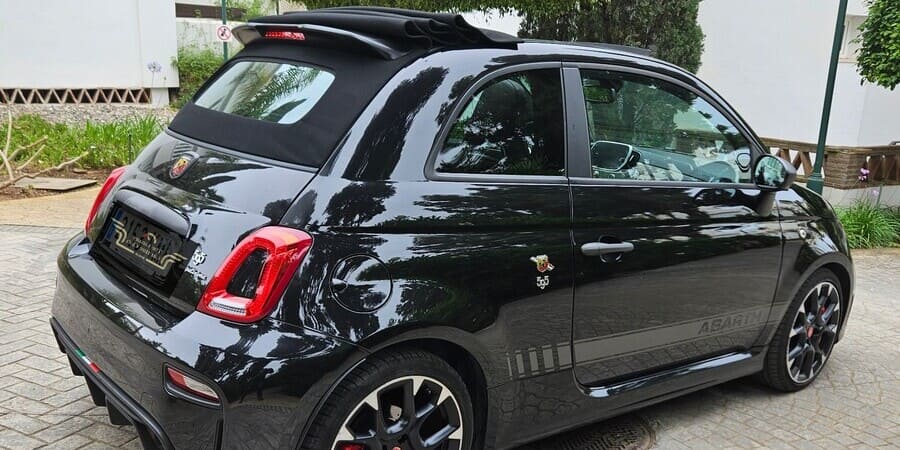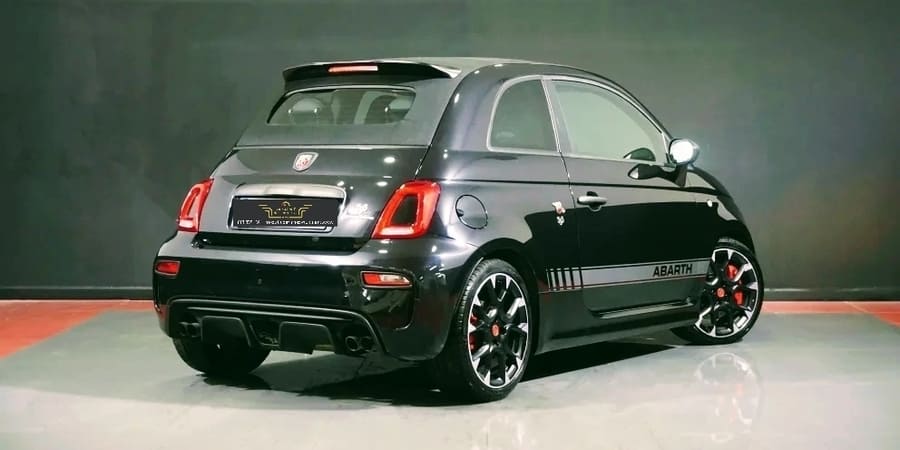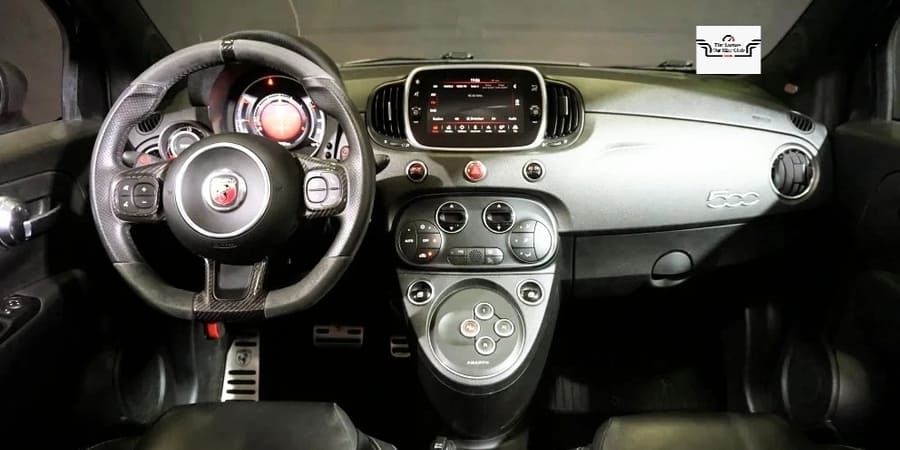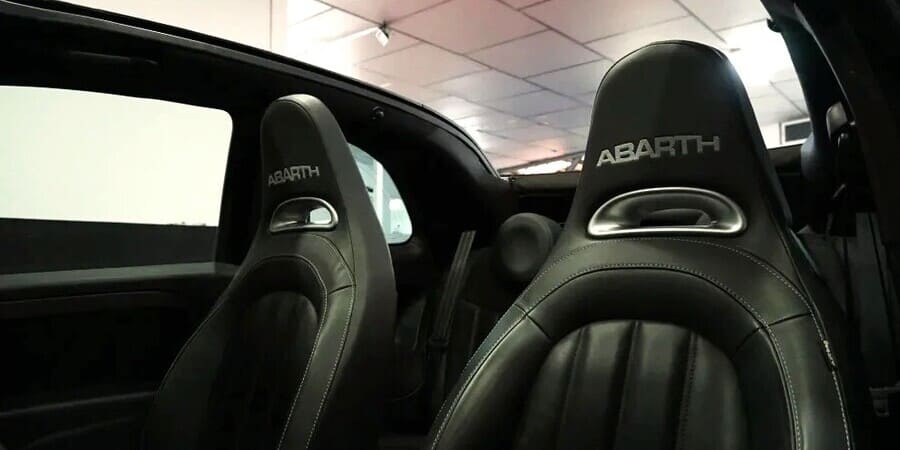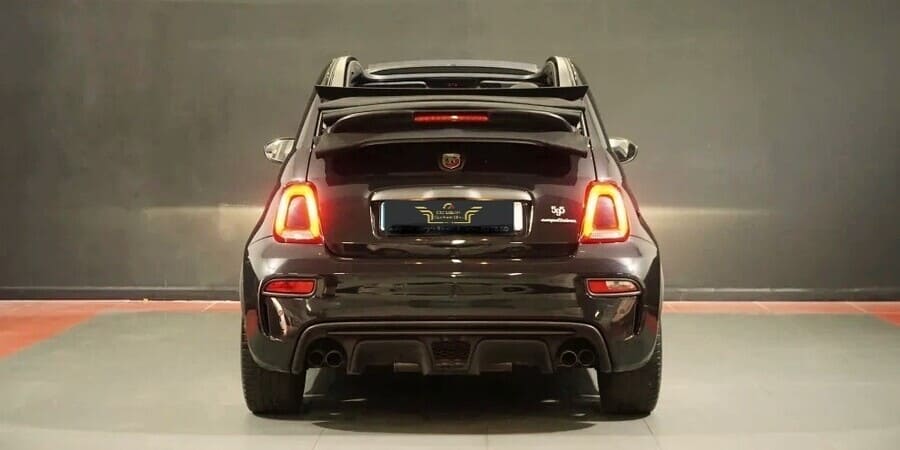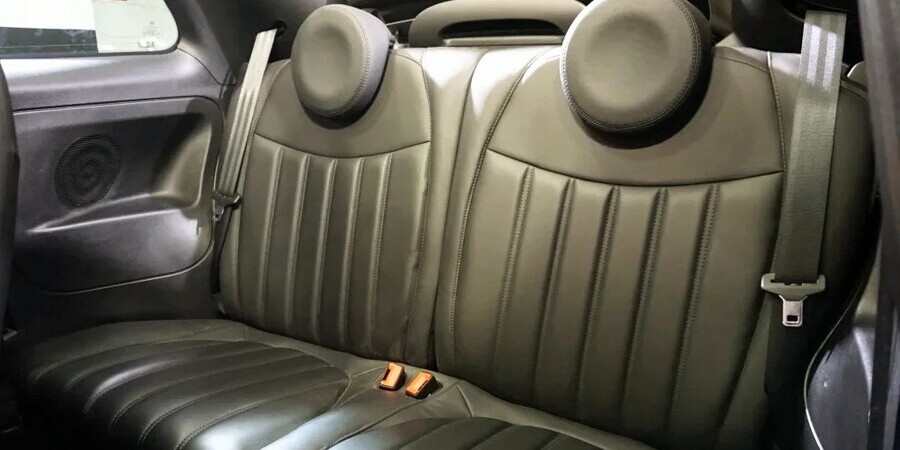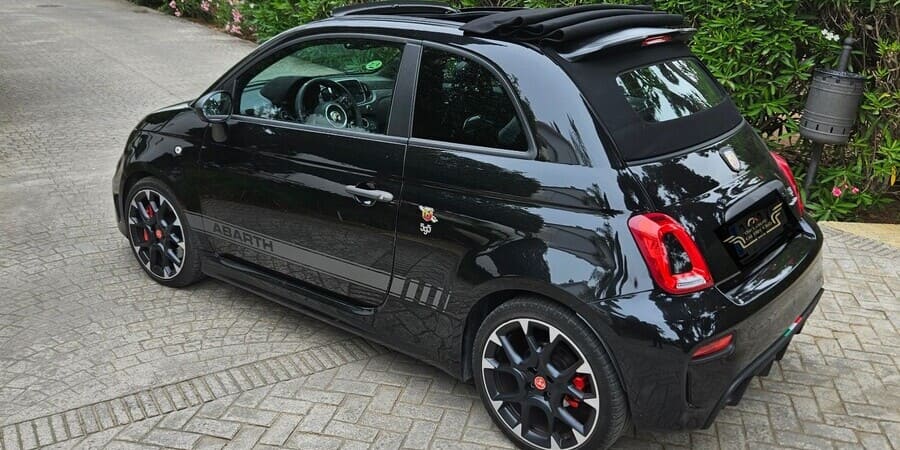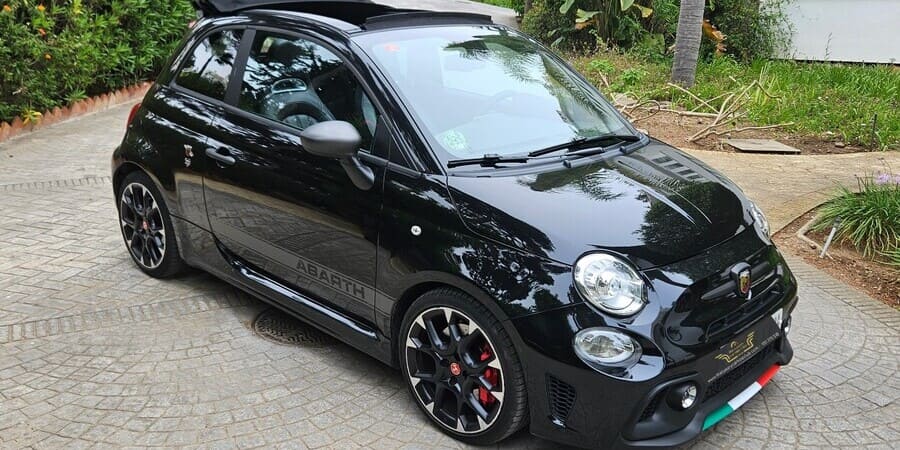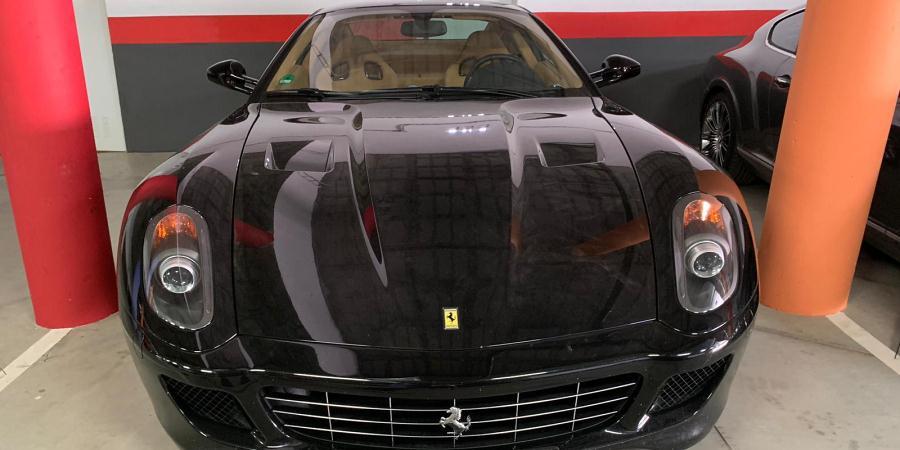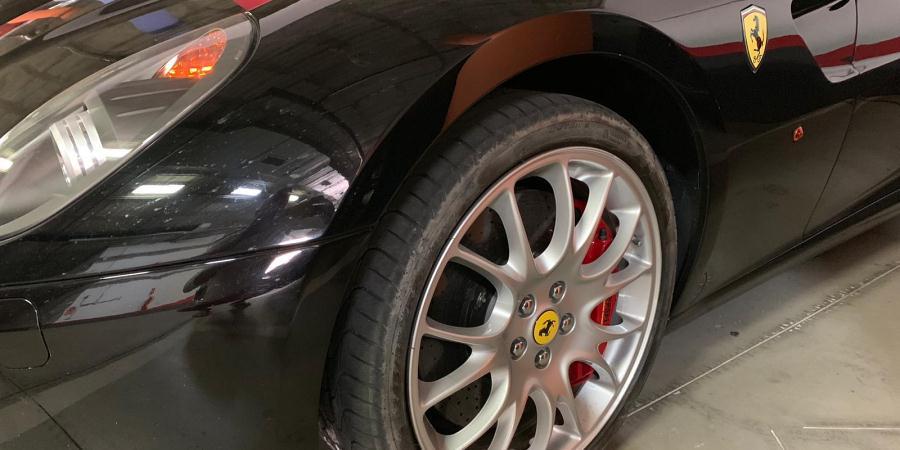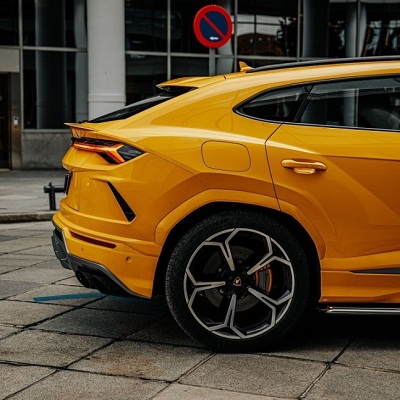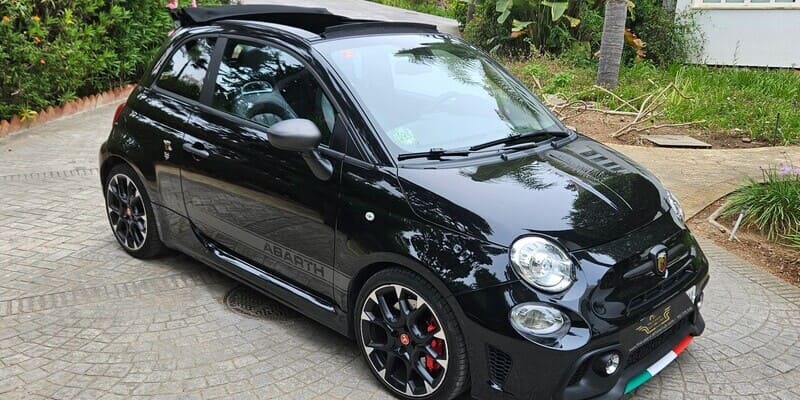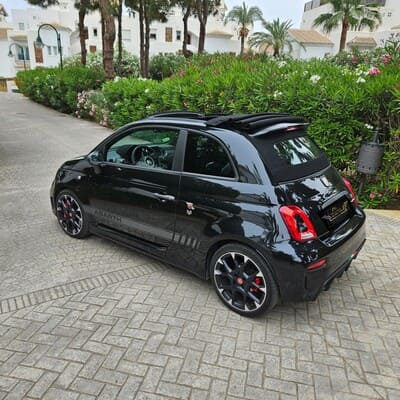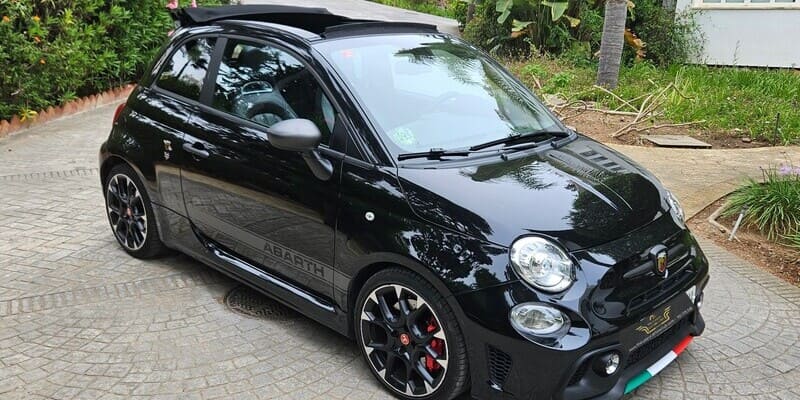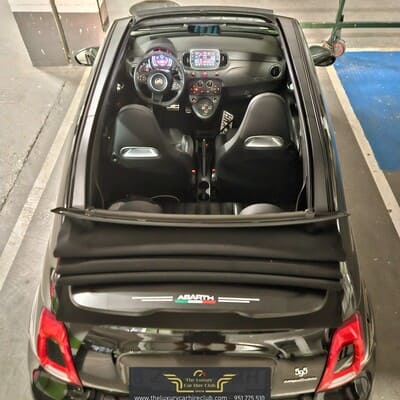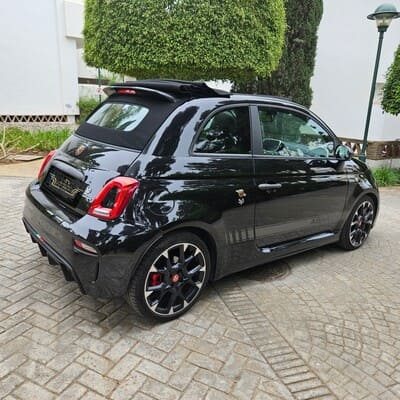 Our Red Fiat Abarth 595 Competizione Cabrio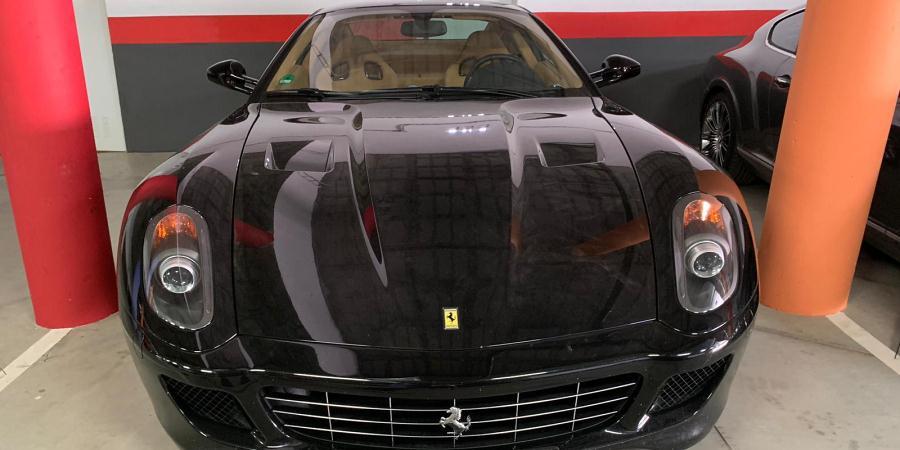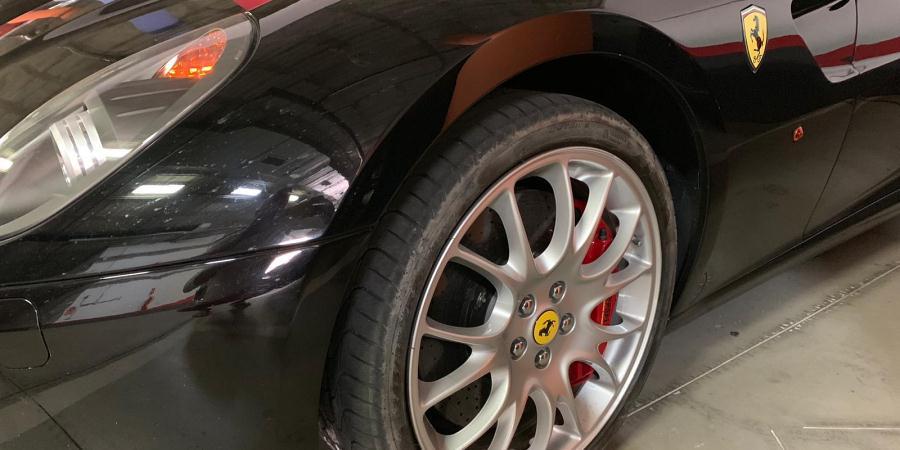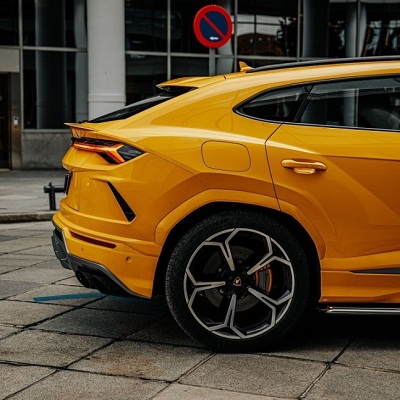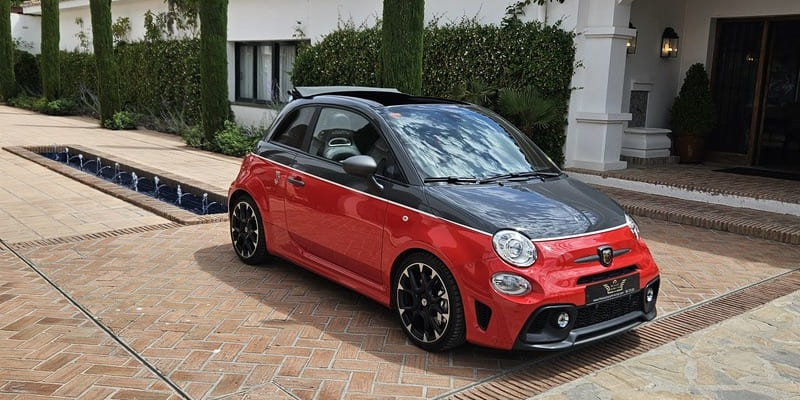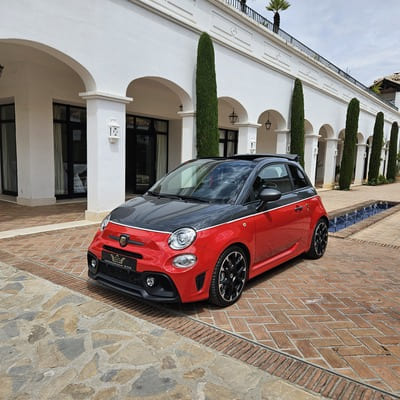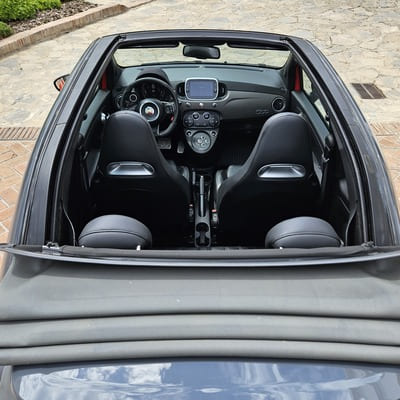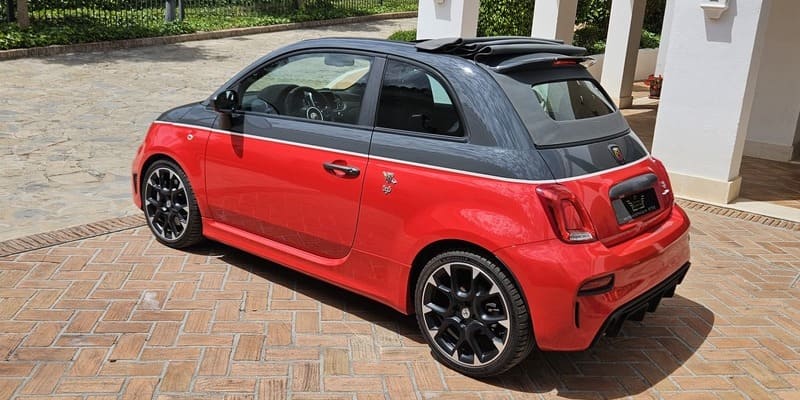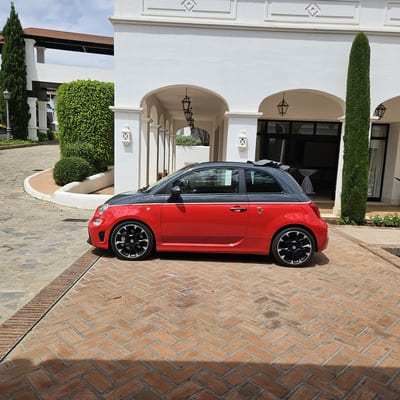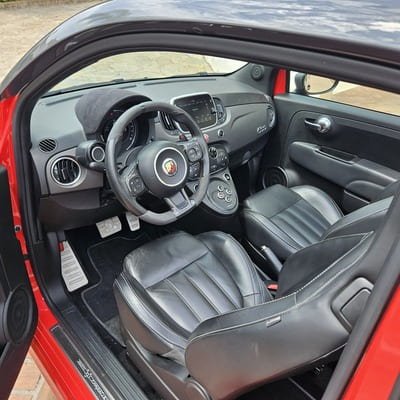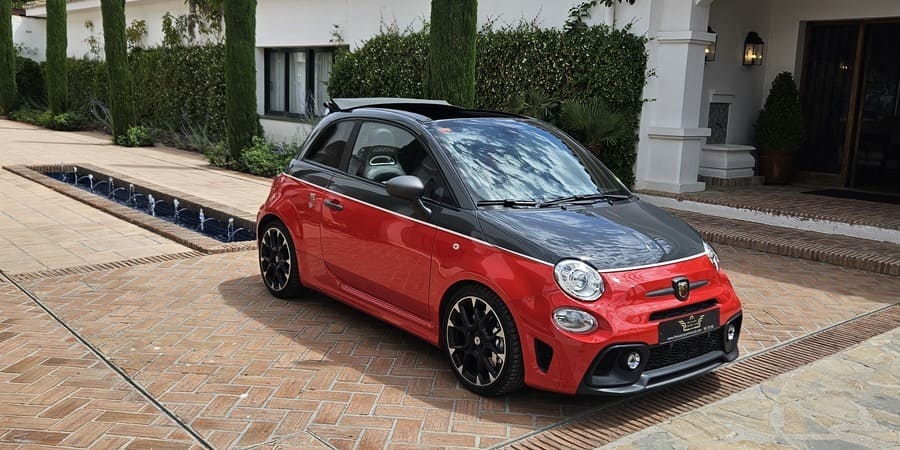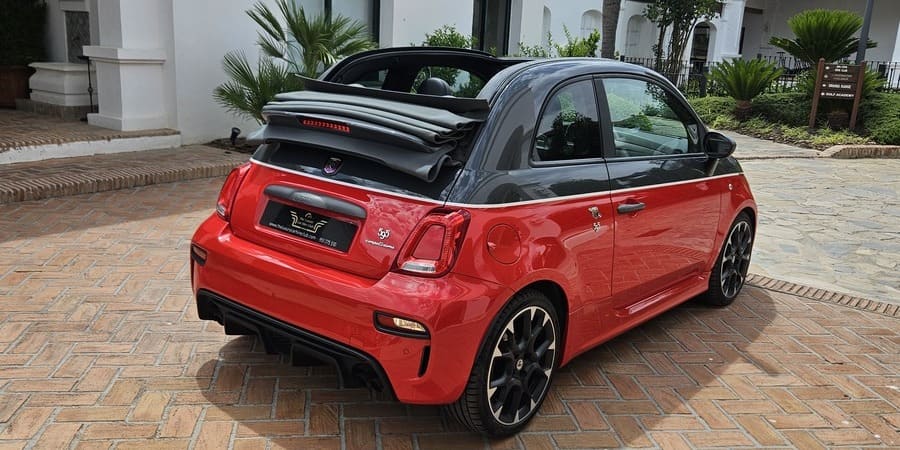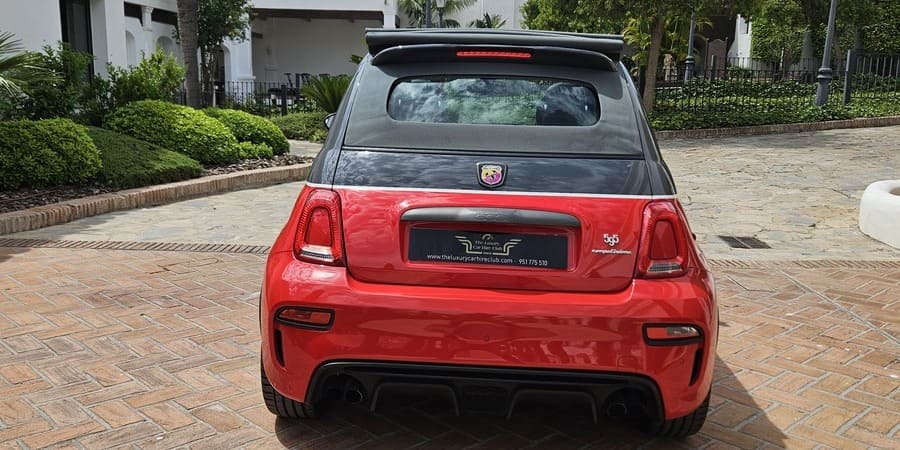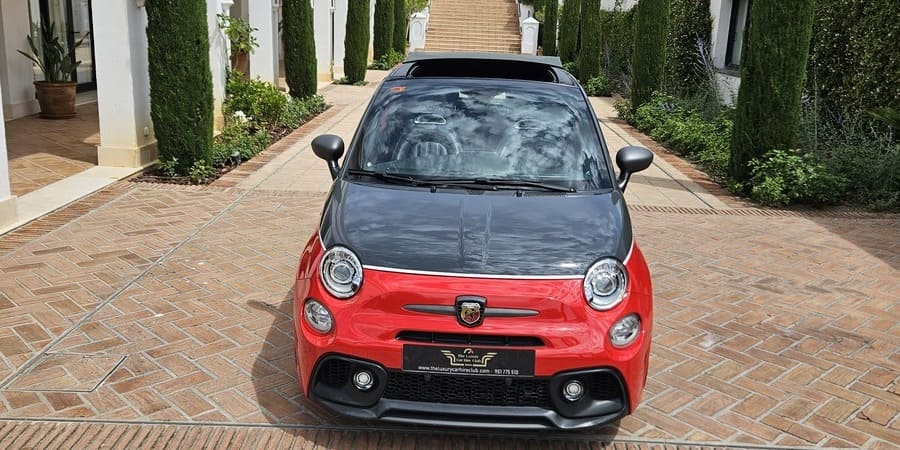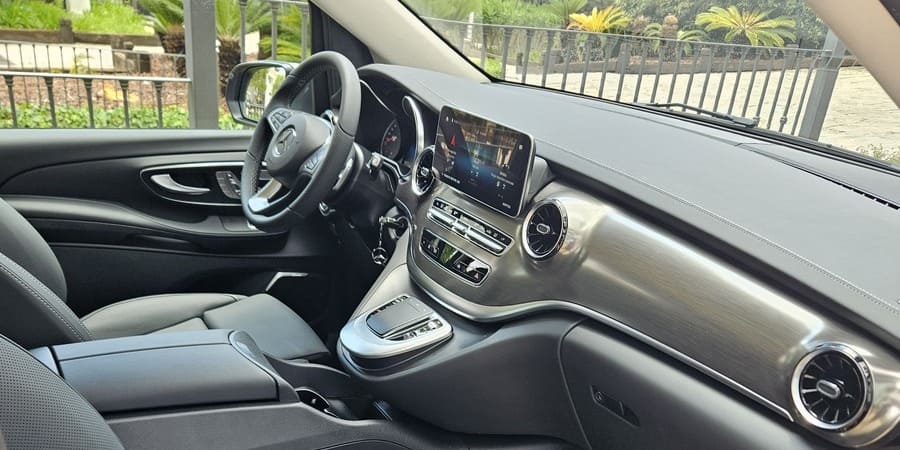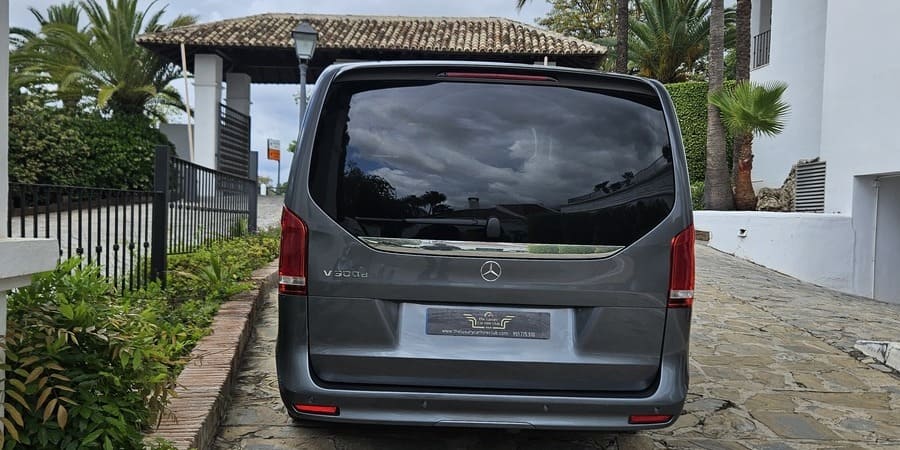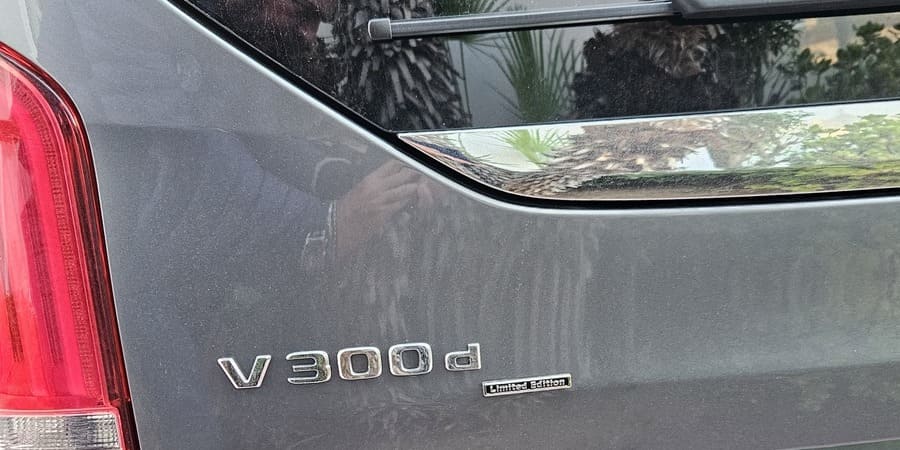 Double Click on Gallery to view Full Size (not available on all devices).
Fiat Abarth 595 Competizione Cabrio is the perfect formula for Fun in Marbella.
Small, but a big on heritage and spirit, add a fair amount of power into its compact frame and you have yourself a fun hot cabrio hatch.
Until you have felt the experience of it's insane levels of power and fiery mobility you won't get what this is all about .
It is really a masterful neo-retro homage to the original. Then Fiat decided to give it a little sting, just like they did with the original, resulting in the glorious little Abarth 500.
You see what we have here is the Abarth 595 Competizione – a lot more crazy fast than the standard Abarth.
The car feature's Fiat's 1.4 litre T-Jet petrol engine, which has now been turbocharged to give 180 bhp.
It's essentially a faster version of an already fast car, a formula that is yet to find a single critic since the birth of the automobile.
All this and the light frame and weight of the car makes this a cracking good car.
We have a selection Fiat Abarths at our showroom in Marbella. Visit our offices to hire one, or we can deliver the Abarth to your hotel or residence